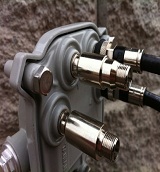 Locking Port Terminators:
Some advantages of using port terminators are that they are inexpensive, easy to install, and they will work with any tap due to the universal port design.
The disavantages are the removal tool is available through on-line stores. Many times they are broken off of the face plate creating a more expensive repair.


Trap Shields:
These inexpensive devices are designed to not allow access to the connectors attached to the trap; however the trap is the main device to be removed. With a couple of cable connectors and a barrel connector (if needed) the theives are back in service.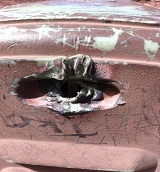 Plastic Enclosures:
Plastic enclosures are not enough of a challange, using a gas torch to melt the enclosure allows easy access to the inner components.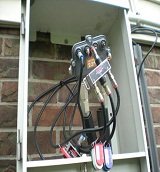 Thin Gauge Metal Enclosures:
These enclosures are very vulnerable due to the light weight material they are constructed from. Sure they are inexpensive, but do they do the job?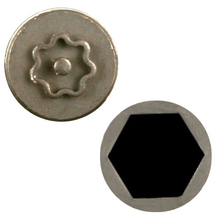 Security Bolts:
Security bolts are a unique way to secure your system. Unfortunately many on-line stores allow the purchase of the keys to defeat the intended purpose.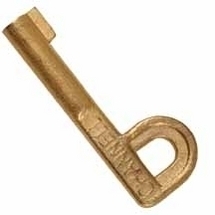 CATV Locks:
Many CATV locks have been around for many years, and so have the keys. Many of the key styles can be purchased through on-line stores.